#95. 80 percent of adult travelers (over 118 million people) have included an historic or cultural activity while traveling. That is roughly the population of United Kingdom and Italy combined.


Becoming a College Athlete
High school upperclassmen have a lot to think about and prepare for college—including if they want to be a college athlete.
The National Collegiate Athletic Association (NCAA) places universities and colleges into three divisions—D1, D2, D3—based on their size, number of sports, and how much they offer in athletic scholarships. A D1 school, for example, will have world-class facilities and a minimum of 14 sports for men and women.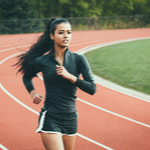 The National Association of Intercollegiate Athletics (NAIA) is a similar, smaller association made up of smaller four-year colleges, with an athletic competition level comparable to NCAA D2 schools.
What all universities and colleges have in common, regardless of their division, is they expect a lot from their student athletes. Before making the commitment to don your new school's sport uniform, carefully consider this list of pros and cons.
Pros:
Scholarships

Receiving the class schedule you want/need due to practice time commitments

Built-in group of friends before your first semester even starts

Mastering expert-level time management skills

Plenty of physical activity to keep you healthy and release stress

Required study hall hours to make sure you balance studying with practicing

(Potentially) Free, personalized tutoring

(Potentially) Free laundry service

Comradery and competition!
Cons:
Time commitment may interfere with or prohibit internship opportunities, participation in Greek life or other interest groups, spending a semester studying abroad, or giving time volunteering

No time for a job (although this may be offset by receiving a large scholarship)

Athletic scholarships are tied to both academic and athletic performance, so you'll need to balance good grades with performance on the court or field to keep any scholarships

Mandatory attendance to class (this involves lists of athlete names checked in class, and consequence for skipping)

Exhaustion at the end of the season and semester

Year-round training

Early-morning and two-a-day workouts